We unveil new dog training program in Pattaya
Trust, respect and understanding are demands that we should have on the partnership with our dog. Such a partnership can only be built through mutual trust and communication. Motivation and praise are just as important in this way as a termination signal and setting limits.
Personal Dog Trainer
Goals of my work:
We help you and your dog learn how to get along better in a fun, secure environment! We offer courses for dogs and their owners who want to be able to live together harmoniously.
We provide the following benefits:
-Learn how to train your dog with positive reinforcement methods that are proven effective
-Gain knowledge about canine behavior so you can understand what's going on when your pup does something wrong
We will teach you how to understand what your puppy wants and needs, and how he thinks and reacts differently than us humans. You will also learn the latest training methods so you can have a docile dog.
Training a dog is difficult and time consuming. You have to find a trainer, train your dog at home, take time off work and be committed for weeks or months on end. Training sessions are expensive, and you can't always find the right one that suits your schedule. We offer personal dog training in Pattaya! We build a relationship with both you and your dog so he learns faster – usually within a few training sessions!
Partnership between human and dog
The perception of the dog as a dog
The acceptance of its otherness
The development of his potential
Respect of his skills
The knowledge of his limits
A common language for successful communication
Training Program
Introducing a new way to have a happy and healthy relationship with your dog! We offer classes for dogs and their owners who want to be able to live together harmoniously. We'll help you and your dog learn how to get along better in a fun, safe environment!
If you're frustrated, your dog is too. You know that training your dog can be tough and frustrating – it's like they don't understand what you want them to do!
When training your dog, there are so many challenges. They get distracted by other dogs or people; they act out right before an important event; or they just won't listen when you need them the most.
We make it easy for anyone to train their pup with our approach. We'll teach you how to communicate in a language that will finally click with your pooch!
Groundwork with Your Dog
Hands-on Training
Understanding your Dog
Call and Stop & Sit and Wait
Mastering the Walk, Leash Work
Search & Retrieve
Personal Dog Training Pattaya
If the relationship between dog and owner is not good, humans very often lose control over their companion. The dog makes the experience that he can escape and is on his own. However, the dog should make the experience that his human controls situations and this for the most part. The more often a dog makes the experience that the human remains outside, does not communicate or communicates badly or remains unclear in his influence, the more the dog becomes independent. From this point on it becomes more and more difficult, sometimes almost impossible for humans to influence the dog.
Our dogs are true specialists and show appropriate behavior. These innate breed-specific behavioral patterns are individual and differently pronounced. This includes, for example, hunting or guarding.
Communication with your dog
The more often a dog is allowed to live out its instincts, the more difficult it becomes for the dog to control itself and for us to control him. For this reason it is essential to clarify with the dog when which behavior is desired and when not. This requires communication!
The characteristics and abilities of the dog to survive in our world mean that he is ready to get in contact and communicate with us. If we accept him as our social partner, we ourselves will make other demands on the quality of our relationship with this partner.
Obedience Training in Pattaya
We are dedicated to delivering the best obedience training for your dog. We offer a wide range of classes and courses, all taught by our certified trainers. You'll get hands-on help from an expert who can answer any questions you have about your pup's behavior.
Introducing Zoeta Dogsoul, a new way to have a happy and healthy relationship with your dog! Our goal is to provide high quality obedience training for dogs in order to promote happier relationships between owners and dogs.
Dog Training with Heart
Training that works and builds a strong relationship with your dog
Experts in using positive reinforcement to train dogs
Studied with the world's leading animal behaviorists, trainers, and veterinarians
Our methods are tailored to you and your dog's needs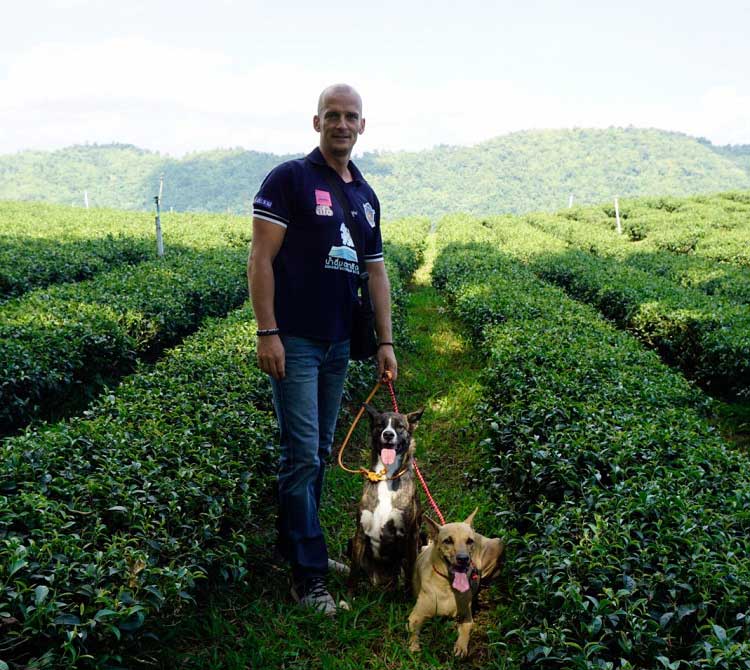 Reach out to us to get started